Welcome to Faith Pilgrims, a community of believers in Jesus Christ who desire a deeper relationship with him and a greater understanding of the Truth of his Word. We are faithful to him, to the Church that grew from him and to the Creed of its heritage. We recognize that believers believe because of work done by others, and we therefore seek to share the faith so that more can join us on our pilgrimage. And we are happy to share, and develop relationships with, those who do not believe and those who question, in the hope that our loving and joyful witness will provide the testimony they need in order to move closer to belief. We are formed and sustained by Sacred Tradition and Sacred Scripture, and rely on the Church Magisterium and our well formed consciences to become more faithful disciples.

We are on a pilgrimage to glorify God, particularly by sharing the love of Christ; and by those actions, we will express our Christian beliefs and deepen our faith. We are on a journey dedicated to the fulfillment of God's purpose for us; a venture that gives us meaning along the way; and, a commission to help us flourish.
Saint Thomas the apostle said to Jesus, "Lord, we don't know where you are going, so how can we know the way?" In his desire to encourage and reassure his followers, Jesus responded with a powerful promise, "I am the Way, the Truth and the Life."
Thereafter, Thomas and his fellow apostles followed that "Way," and ever since they began their "Great Commission" those men and women—our Communion of Saints—have provided guideposts to countless numbers throughout their journeys. Jesus' disciples needed help as they traveled along the road to Emmaus and after his resurrection; and Paul needed a full conversion as he traveled the road to Damascus.
As we progress along the Way in our pilgrimage, we learn more of that Truth; and at the end of our journey we can realize the everlasting Life, that Jesus offers--our salvation--because of his Love. Our pilgrimage through life is hard at times, because troubles abound to knock us down; but our friendships can encourage each other, and help us to get back up and keep traveling--in mercy, joy and love.

It is my hope and prayer that you will honor me and bless me by your decision to join in this pilgrimage, because no one should travel this road alone. Too many in our world experience loneliness, isolation and alienation; and this separation among us is a reality we should find unacceptable, since we profess belief in a loving Creator who designed each one of us to be a dignified part of "one body" (I Cor 12:12-30). We are a community of believers, and each must play a part in the flourishing of that "body." So please join me, because the more the merrier!
Thanks
Tom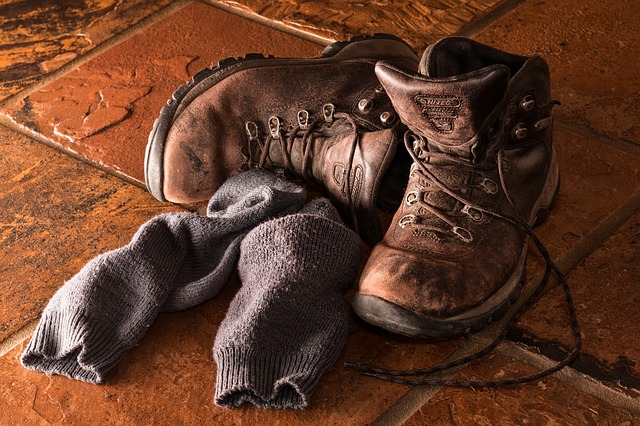 (Hiking boots not required!)