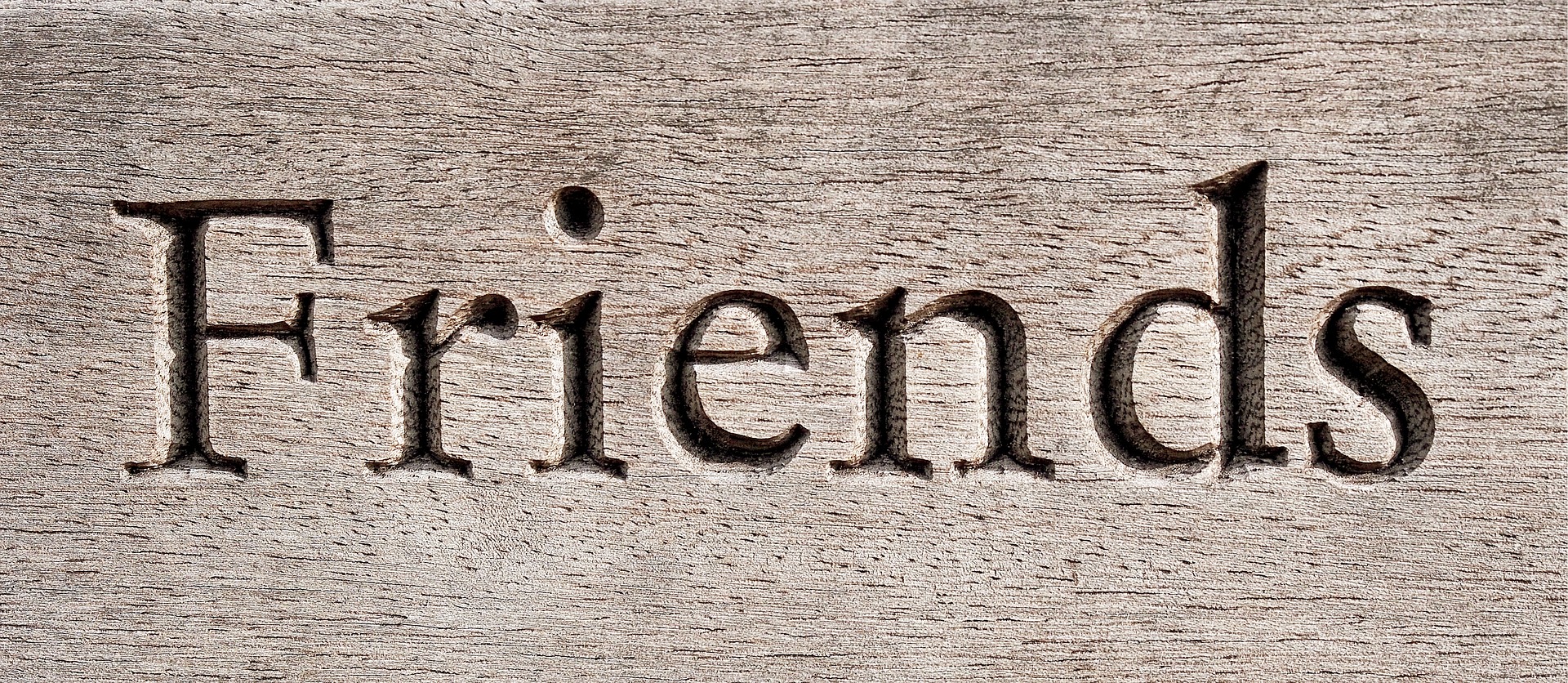 This blog post has taken longer than usual to complete, and that is because I was writing during breaks in the action of various World Cup matches. This Cup is the first that has captured my attention and interest, largely because of my recent vacation to Europe with my son Kevin and my daughter Maureen. Maureen and I flew there to attend Kevin's graduation from Central European University in Budapest, from which he earned a Master of Arts in International Relations (He's been to more than 70 countries, and seems to have related well in each of them, so that academic major makes perfect sense!)
After spending a couple days in that beautiful city, we went on a whirlwind tour of Austria, Switzerland and Italy. It was wonderful! One aspect that was on full display was the camaraderie and apparent friendships among so many young, middle-aged and old men, revolving around the World Cup.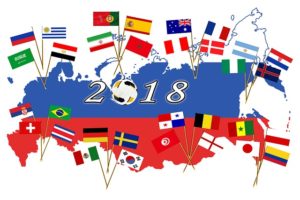 Whether in sidewalk cafés (Oh, how I miss them!), restaurants, parks or pubs, their enjoyment of both the sport and each other was plain to see.
I wonder if this type of camaraderie was present with our first human ancestors. Perhaps it originated during the early competitions to bring down a wooly mammoth or herd of gazelles. It would seem logical to conclude that friendship began shortly after the first groups of like-minded humans walked the earth. We don't know whether it was based upon an emotional bond, or after one human proved his or her value to another in a common effort. The historical record surrounding the "Epic of Gilgamesh," the story of the Sumerian king of Mesopotamia, indicates he lived around the period of 2,500 BC. His friendship with Enkidu was so strong, that when Enkidu died Gilgamesh traveled to the land of the dead with the hope and intent of bringing back his dear friend.
Friendship, as with so much of life, has, of course, a Biblical basis.
"And Job's three friends heard word of all this evil which had come on him" so says the author of Job 2:11. Those friends, Eliphaz, Bildad and Zophar, demonstrated their friendship by going to Job, empathizing with him and just being with him in silence. They made clear to Job their grief for him, and to give him comfort.
What good friends Job had--or so it initially seems! True friendship is there "through thick and thin," and Job was certainly going through the thick with all his problems. HOWEVER, within days of their commiseration his "friends" turned on him, and blamed him for his travails. That must have been devastating for Job to hear, especially because it would have meant he was responsible for the suffering and death of his children. Divine retribution is a tough theology to accept, when those on the receiving end of that punishment are the innocents. Upon reading this I became lost in my imagination. I saw myself in a state of shock while being blamed for the suffering of my children, because of my sins no matter how long ago. Enough!
It seems right that we should want our friends to be honest with us.
One can imagine Job would long for earlier days, and he does exactly that in 29: 4-6--"Oh for the days when I was in my prime, when God's intimate friendship blessed my house; when the Almighty was still with me and my children were around me. When my path was drenched with cream…" What a poignant and touching cry for a time when pain was a distant concept and not the overwhelmingly dark cloud in his life; a period when life was, well, "drenched with cream..."
Let's be honest: Job's suffering was enough to overwhelm anyone, great friends or not. Still, the possibility of receiving comfort and hope during that suffering, makes devoted friends priceless.
Proverbs 17—"A friend loves at all times, and a brother is born for a time of adversity." My friends have demonstrated their love for me during the great difficulties in my life, some that were caused by others and some that I inflicted upon myself.
Proverbs 18—"there are persons for companionship, but then there are friends who are more loyal than family." On one hand, blood is thicker than water; but on the other, we are born into a family but we choose our friends.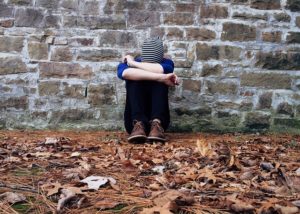 Ecclesiastes 4:9-10—"Two are better than one. If either of them falls down, one can help the other up. But pity those who fall and have no one to help them up." Oh, that truly is a pity!
A few weeks ago I was having a discussion with an acquaintance of mine about human nature, and she proceeded to describe an elderly associate of hers, who is depressed because she has no friends and feels lonely all the time.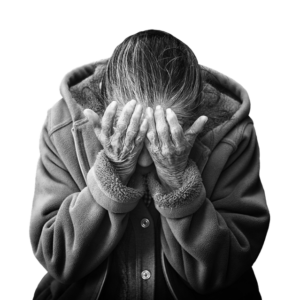 This woman's coping mechanism consists of paying tradesmen and service workers to do jobs around the house and property, mainly so she can have some company. That is sad, and should be unacceptable to us. But this is a problem that is increasingly common in our culture.
Bowling alone
In 2001 Robert Putnam issued a warning call to the American culture, in his book Bowling Alone. In it Putnam described the decreased connectedness of people within their community, to those in their church, their family and their circle of friends--including their bowling leagues.
Just six years later, Father C. John McCloskey reinforced some of Putnam's findings on social isolation and loneliness, a problem he described as "potentially deadly." In his book, Good News, Bad News Fr. McCloskey labeled this problem "Friendship Deficit Syndrome," and outlined the social changes that make friendship formation much more difficult for men. These included frequent job changes, unemployment and financial struggles, loss of single-sex education, co-ed military and family disintegration. He also wrote about the great changes in charitable fraternal organizations that reflected those of the wider culture. For most of their history, groups such as the YMCA (Young Men's Christian Association), BSA (Boy Scouts of America) and CYO (Catholic Youth Organization) shared the same purpose, which was to help usher boys and young men into virtuous manhood by modeling virtuous behavior, camaraderie and friendship--among males who can only identify with other males. But the organizations are now coed, and the emphasis is now on social justice.
I've no trouble acknowledging the good work done by these organizations, in fulfilling their new purpose. But I am saddened and frustrated that men have removed themselves from these organizations and the friendly bonds that once ensued, and in their place left a vacuum that was filled by women and caused the great change in the groups' purpose and mission.
Both Putnam and McCloskey have had their data and positions supported by the latest research, which show that loneliness, social isolation and alienation are recognized as greater public health threats than obesity, and significantly increases the risk for premature death!
While Fr. McCloskey's main reason for writing about this problem was its negative impact on evangelization, he asserted that friendship is highly valuable in and of itself and therefore a worthy lifelong experience. To that end, the reverend recommends we concentrate on giving ourselves to others. For children, the best advice would seem to be that which my wife and I would give our children when they were young: "If you want to have a friend, then be a friend."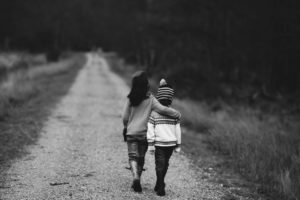 In order to give to others we must be with others. That means we must turn off our computers, televisions and smartphones, and commit ourselves to people.
After my divorce "Fatherhood" became my sole purpose, and I loved every moment of it. Still, my children did what every healthy child should do: grow up to leave home and build their own lives. And as they needed less of me and my time, some emptiness again had to be filled. In response I returned to school seeking a Master of Arts in theology, and graduated this past May.
One result of engaging in those endeavors was the making of new friends. Of special note is that midway through the school program I took a leave of absence, in order to try an online course at another college. By the second week I was miserable, and had developed constant stiffness and soreness in my neck. It wasn't until my fourth week that I realized those symptoms were classic stress responses, from being isolated in my study at home instead of in the classroom with my colleagues and friends. There was no joy in this experience. I missed the debates, discussions and friendships I had enjoyed while being with them. That fourth week was my last; and by the end of the next day, those symptoms had disappeared.
I'm happy to say that some of those friendships are ongoing, and I hope will endure forever. One of those friendships is with Dan Duddy, my son Kevin's high school football coach and mentor, and currently my co-host on our radio broadcast enterprise (WQPHradio.org); another germinated in the classroom, and grew each week as I drove Paul Addo to a bus depot from school so he could make the journey home; and in the men's faith formation program in my church, where I am one of the group leaders, our joy is often in great humor as part of our camaraderie. Their relatively new friendships bless me on top of my long-time friendships, with Chris Tivenan, Steve Freedman, Mark Occhipinti, Remo Maisto and Ralph de St Aubin
Perhaps I had a greater need for more friends than each of them did, as each is married and most have children still at home. Perhaps they were better men than me, and their friendship made me better than I was before they entered into my life. So I was therefore intentional in wanting to give of myself to them. That is what we do in order to endear ourselves to others, to have them see the value in a new friendship that perhaps they were not seeking.
Perhaps modeling the archetypal lone gunman of the American West, many men have difficulty forming friendships because of their hesitation at opening themselves up to others, and to new situations. That can be especially true, but never more unfortunate, if one is experiencing loneliness. But in Jesus of Nazareth, we have a different model of manliness: loving friend.
John 15:12-15 My command is this: love one another as I have loved you. Greater love has no man than this: to lay down one's life for one's friend. You are my friends if you do what I command. I no longer call you servants, because a servant does not know his master's business. Instead, I have called you friends, for everything I learned from my Father I have made known to you.
Do you want friends? I certainly do, and I hope you do too. Then together, let's be friends.
Amen
Tom