Along the Way we come to understand that, just as we were guided and helped by those who travelled before us, we must offer help and guidance to those who join us and follow us. That is the ongoing virtue tradition, one that is the legacy from each proceeding generation to every one that follows. We do that by performing works of mercy such as caring for the less fortunate, teaching the uninformed and forgiving those who have offended us.
When we do these good works in such service we give testimony, using words and actions, as witnesses to the joyous fulfillment one can realize by becoming a pilgrim.
During our journey we will explore much of God's creation and His Cardinal Virtues
We seek a deeper faith-filled relationship with Jesus Christ, with each other and with the world. In this effort, we will use the historic tools of our Church:
Sacred Scripture: the Word of God manifest in the Bible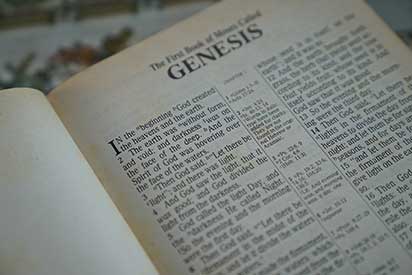 Sacred Tradition, to help us more fully understand the Word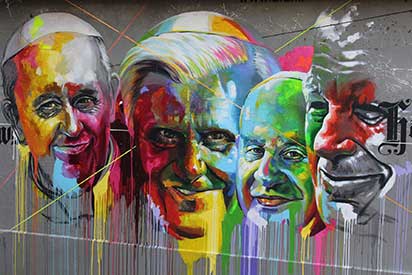 Catechism, our playbook or manual
Since humanity has lived in a fallen world after the first sin, our faith tradition could not have lasted without the tender merciful care of our brothers and sisters.

Jesus said, "By your fruits they shall know you"
As important as they are, the Christian faith did not grow because of brilliant theological doctrines; rather, it was the simple acts of charity that attracted increasing numbers throughout Christianity's history. The greatest example of tender loving mercy in our time has been Mother Teresa. It is worth noting that the great works of Saint Teresa and her organization were made possible in part because of the help of many generous donors, showing how mercy can come in many forms.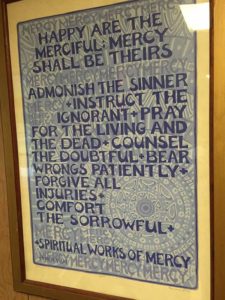 To feed the hungry
To give water to the thirsty
To clothe the naked
To shelter the homeless
To visit the sick
To visit the imprisoned, or ransom the captive
To bury the dead
The Spiritual Works of Mercy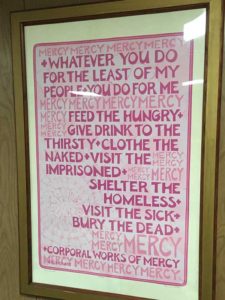 To instruct the ignorant (those who do not know)
To counsel the doubtful
To admonish the sinners
To bear patiently those who wrong us
To forgive offenses
To comfort the afflicted
To pray for the living and the dead